Introduction
From Bill Shankly to Jurgen Klopp and Kenny Dalglish to Rafa Benitez, many managers have left their mark on Liverpool, adding to the ever-growing trophy wall that proudly sits inside Anfield.
Klopp and Shankly are often bounded about it the talks of the greatest managers of all time, other managers in that list include Guardiola, Ferguson and Ancelotti. One name that doesn't get enough of a mention in these circles is Liverpool's most successful manager, Bob Paisley.
Thrust into the limelight after Shankly' tenure came to an end; the next nine years would be a sea of red dominance both domestically and on the continent. Many credit Shankly for the success that came over the coming years from the men that made up the boot room, but Paisley changed the way Liverpool played and reaped the rewards on a club and individual level.
The Challenge
The Challenge is simple, achieve or exceed what Paisley did in his nine-year spell:
Win 20+ trophies
Win 1 big trophy every year (League/FA Cup/ Champions League)
Have a 57.6% win rate or higher.
Go 63+ league games unbeaten in a row at home
Win the FA Cup
Win 6+ Manager of the year awards
The Manager
There's a feeling of déjà vu happening at Liverpool over the last few years. Jurgen Klopp took over in 2015 with Liverpool a shadow of their former selves and has restored them to being one of the best club sides in Europe. Over 50 years earlier Bill Shankly picked Liverpool up by the scruff of the neck and dragged them into the First Division, despite only winning three trophies in his spell, Shankly laid the foundations for the success to come.
With Klopp acting as Liverpool's modern day Shankly, the big question is who will be Paisley's protégé?
When I was planning this save a number of ex-players and current background staff crossed my mind but I whittled it down to just two, Steven Gerrard and Pep Ljinders. Both have been touted as potential successors once the German does leave Liverpool.
There's one key similarity between Gerrard's playing career and Paisley's that was a defining factor, one major trophy eluded them both. Gerrard's is well known to all, the Premier League, whilst Paisley never won the FA Cup as a manager or a player and was dropped for the 1950 FA Cup final despite scoring one of the two goals in the semi-final.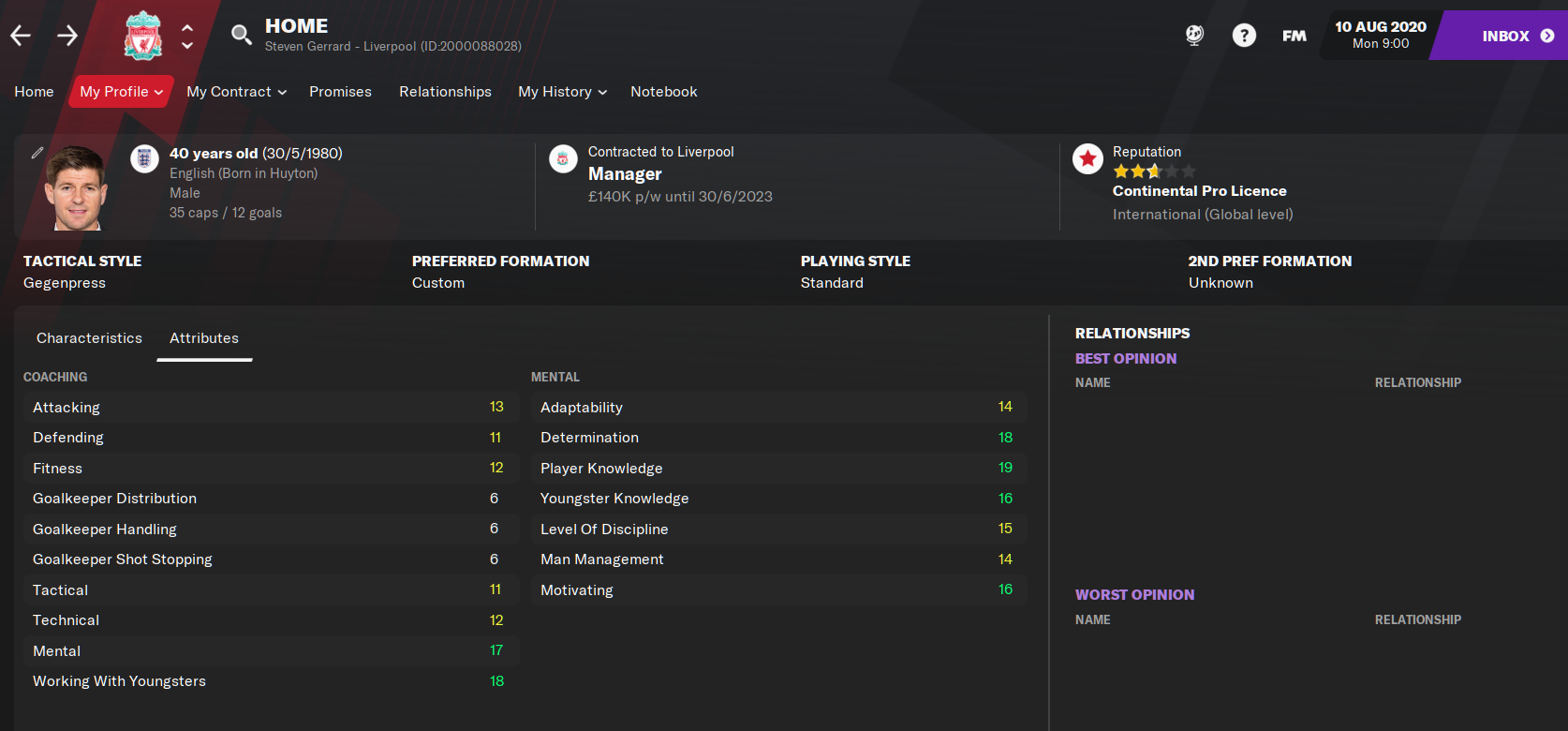 Thanks for reading if you made it this far, I'll be posting updates over on slack at #Jord713. Blog posts will happen once the occasion arises, mostly to track the progress of objectives and to talk about key managerial decisions, something that Bob Paisley was very good at getting right!
---
Other Posts You Might Enjoy
Los Verdiblancos: Introduction
Follow Us on Twitter: